My Blog
Posts for: April, 2021
By George R. Shepley, DDS
April 12, 2021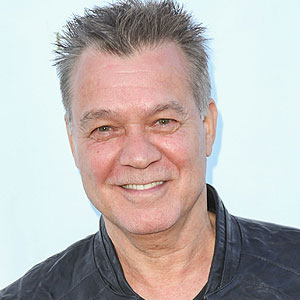 Fans everywhere were recently saddened by the news of musical legend Eddie Van Halen's death. Co-founder and lead guitarist for the iconic rock group Van Halen, the 65-year-old superstar passed away from oral cancer.
Van Halen's rise to worldwide fame began in the 1970s with his unique guitar style and energetic performances, but behind the scenes, he struggled with his health. In 2000, he was successfully treated for tongue cancer. He remained cancer-free until 2018 when he was diagnosed with throat cancer to which he succumbed this past October.
Van Halen claimed the metal guitar picks he habitually held in his mouth caused his tongue cancer. It's more likely, though, that his heavy cigarette smoking and alcohol use had more to do with his cancers.
According to the American Cancer Society, most oral cancer patients are smokers and, as in Van Halen's case, are more likely to beat one form of oral cancer only to have another form arise in another part of the mouth. Add in heavy alcohol consumption, and the combined habits can increase the risk of oral cancer a hundredfold.
But there are ways to reduce that risk by making some important lifestyle changes. Here's how:
Quit tobacco. Giving up tobacco, whether smoked or smokeless, vastly lowers your oral cancer risk. It's not easy to kick the habit solo, but a medically supervised cessation program or support group can help.
Limit alcohol. If you drink heavily, consider giving up alcohol or limiting yourself to just one or two drinks a day. As with tobacco, it can be difficult doing it alone, so speak with a health professional for assistance.
Eat healthy. You can reduce your cancer risk by avoiding processed foods with nitrites or other known carcinogens. Instead, eat fresh fruits and vegetables with antioxidants that fight cancer. A healthy diet also boosts your overall dental and bodily health.
Practice hygiene. Keeping teeth and gums healthy also lowers oral cancer risk. Brush and floss daily to remove dental plaque, the bacterial film on teeth most responsible for dental disease. You should also visit us every six months for more thorough dental cleanings and checkups.
One last thing: Because oral cancer is often diagnosed in its advanced stages, be sure you see us if you notice any persistent sores or other abnormalities on your tongue or the inside of your mouth. An earlier diagnosis of oral cancer can vastly improve the long-term prognosis.
Although not as prevalent as other forms of cancer, oral cancer is among the deadliest with only a 60% five-year survival rate. Making these changes toward a healthier lifestyle can help you avoid this serious disease.
If you would like more information about preventing oral cancer, please contact us or schedule a consultation. To learn more, read the Dear Doctor magazine articles "How a Routine Dental Visit Saved My Life" and "Strategies to Stop Smoking."
By George R. Shepley, DDS
April 02, 2021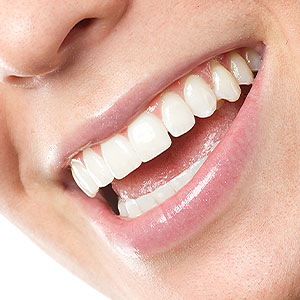 If you think your smile is beyond hope, you might be in for a happy surprise: Today's dental cosmetics can improve even the most forlorn dental situation. It could be a one-visit tooth whitening—or a total "smile makeover."
If it's the latter, your transformation journey could take months or even years—so you need some idea of where this journey will take you. That will come through initial discussions with your dentist about your dreams and desires for a new smile.
But you'll also need to consider what your dental condition will practically allow: Although your goal is a more attractive appearance, the higher priority is your long-term dental health. There's also cost—dental enhancements can be expensive, so you may have to adjust your dream smile to match the reality of your finances.
With the big picture in focus, the next step is to refine the details of your makeover plan. Nothing does this better—for you and your dentist—than to "see" your proposed smile ahead of time. This is possible with computer technology: Your dentist can modify a digitized photo of your face and smile to show the proposed changes to your teeth and give you a reasonable view of your future smile.
Another way is to create a "trial smile." Using composite dental material, your dentist fashions a temporary restoration that fits over your teeth. Unlike the digitally enhanced still photo, a trial smile let's you see what your new appearance will look like while moving, talking or smiling. Although it's removed before you leave the office, you can have photos taken to show friends and family.
You and your dentist can use these methods to make adjustments to your makeover plan before applying the real enhancements. It also eliminates any unpleasant surprises after all the work is done—you'll already know what your future smile will look like.
These initial steps are just as important as the actual procedures you'll undergo. Through careful planning, you'll gain a new smile that can improve your life.
If you would like more information on smile transformations, please contact us or schedule an appointment for a consultation. You can also learn more about this topic by reading the Dear Doctor magazine article "Beautiful Smiles by Design."