My Blog
Posts for: November, 2020
By George R. Shepley, DDS
November 20, 2020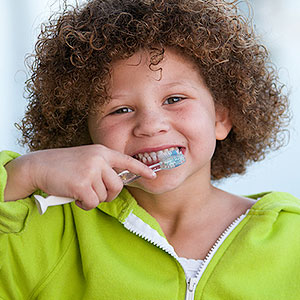 Fluoride is an important part of your child's dental development. But if children take in too much of this important mineral, they could experience enamel fluorosis, a condition in which teeth become discolored with dark streaking or mottling.
That's why it's important to keep fluoride levels within safe bounds, especially for children under the age of 9. To do that, here's a look at the most common sources for fluoride your child may take in and how you can moderate them.
Toothpaste. Fluoridated toothpaste is an effective way for your child to receive the benefits of fluoride. But to make sure they're not getting too much, apply only a smear of toothpaste to the brush for infants. When they get a little older you can increase that to a pea-sized amount on the end of the brush. You should also train your child not to swallow toothpaste.
Drinking water. Most water systems add tiny amounts of fluoride to drinking water. To find out how much your water provider adds visit "My Water's Fluoride" (//nccd.cdc.gov/doh_mwf/Default/Default.aspx) online. If it's more than the government's recommendation of 0.70 parts of fluoride per million parts of water, you may want ask your dentist if you should limit your child's consumption of fluoridated drinking water.
Infant formula. Many parents choose bottle-feeding their baby with infant formula rather than breastfeed. If you use the powdered form and mix it with tap water that's fluoridated, your baby could be ingesting more of the mineral. If breastfeeding isn't an option, try using the premixed formula, which normally contains lower levels of fluoride. If you use powdered formula, mix it with bottled water labeled "de-ionized," "purified," "demineralized" or "distilled."
It might seem like the better strategy for preventing fluorosis is to avoid fluoride altogether. But that can increase the risk of tooth decay, a far more destructive outcome for your child's teeth than the appearance problems caused by fluorosis. The better way is to consult with your dentist on keeping your child's intake within recognized limits to safely receive fluoride's benefits of stronger, healthier teeth.
If you would like more information on fluoride and your baby's dental health, please contact us or schedule an appointment for a consultation. You can also learn more about this topic by reading the Dear Doctor magazine article "Tooth Development and Infant Formula."
By George R. Shepley, DDS
November 10, 2020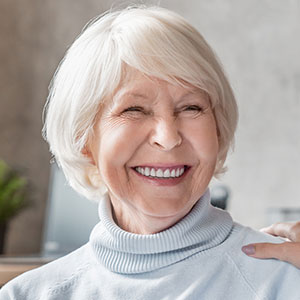 Thousands of years ago, our ancestors could only expect to live between 30 and 40 years. But steady improvements in lifestyle and medical care have increased human life expectancy to almost 80 years.
Although a welcome development, it does raise a question: Are our teeth up to the added years? Even though quite resilient, it's natural for teeth to wear after years and tens of thousands of meals biting and chewing.
Fortunately, there have also been phenomenal advances in dental restorations that can effectively replace teeth we lose along the way. Even so, the most advanced artificial replacements can't restore the full benefit of natural teeth to oral and general health. The ideal goal is to preserve and protect our natural teeth for as long as possible.
Here are 4 areas worthy of your attention in protecting your teeth throughout your lifetime.
Dental disease. Tooth decay and periodontal (gum) disease are the top causes for poor dental health and tooth loss. They're caused by bacteria living and feeding primarily in dental plaque, a thin biofilm on tooth surfaces. Brushing and flossing daily, along with regular dental cleanings, removes this disease-causing plaque. You should also seek treatment as soon as possible at the first sign of dental disease.
Bite correction. A poor bite is more than a smile problem: Teeth out of alignment and not engaging normally with their counterparts on the other jaw may increase tooth wear and make hygiene more difficult to perform. Orthodontic treatment, even if undertaken later in life, can help maintain your teeth's long-term health and longevity.
Bad habits. Your teeth are tough, but not indestructible. Protect them by avoiding harmful habits or practices like crunching ice, gnawing on pencils, nails or other hard objects, cracking open nuts or using your teeth as tools. Not engaging in these kinds of habits will help reduce wear and help you also avoid chipping and fractures.
Teeth grinding. Involuntarily clenching or grinding your teeth, often while sleeping, can accelerate dental wear. If you suspect you have this habit, take steps first to deal with stress, the number one cause of adult teeth grinding. Your dentist can also fashion a mouth guard that prevents your teeth from making solid contact with each other and thus help reduce wearing to your teeth.
If you would like more information on tooth wear, please contact us or schedule an appointment for a consultation. You can also learn more about this topic by reading the Dear Doctor magazine article "How and Why Teeth Wear."